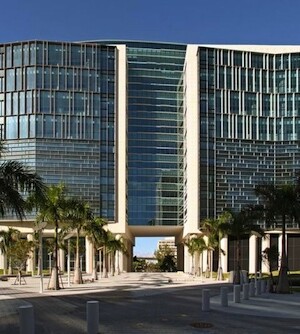 PTD Partner Daniela Posada Successfully Advocates For Departure From Sentencing Guideline Range
On Tuesday, Posada Taddeo Dietiker partner Daniela Posada successfully argued during her client's sentencing hearing for an imposed sentence below the recommended sentencing guideline range in the Southern District of Florida, a notoriously strict jurisdiction.
Ms. Posada's client was extradited from Mexico after being indicted on four-counts stemming from a conspiracy to distribute cocaine aboard a semi-submersible.  Unfortunately, her client faced a mandatory minimum term of imprisonment of 10 years with a maximum of life.  Additionally, the sentencing guideline range left her client facing a term of imprisonment of 235 to 293 months.
Over the course of an hour long oral argument against the vehemently opposed government, Ms. Posada successfully argued to the court that her client's criminal history background, which resulted in a higher sentencing guideline range, overrepresented the seriousness his prior criminal background resulting in an unjust guideline range.  The court sided with Ms. Posada and awarded her client with a sentence that departed downward from the guideline range.
Notably, according to the United States Sentencing Commission, on a national basis less than 21 percent of criminal defendants are awarded downward departures below the sentencing guideline range.  This key statistic further evidences the importance of Ms. Posada's advocacy and its impact on her client's sentence.